Eric Cantona scoring the winning goal in the 1996 FA cup final. Ryan Giggs weaving run against Arsenal at Villa Park in 1999. Meeting Millwall, of all teams in 2004. Heartbreak for Paul Scholes in 2005 after United had dominated the game. Didier Drogba led Chelsea breaking United hearts in 2007 final.
Portsmouth qualifying in expense of United to go and win the Fa cup followed by being relegated. These are some of those games Manchester United have been involved in since 1995.
Nike Slovakia: Men
Heartbreak for the scousers
http://media.gettyimages.com/photos/football-1996-fa-cup-final-wembley-11th-may-manchester-united-1-v-0-picture-id79024456
King Eric led the charge against the bitter enemy, Liverpool in 1996. A youthful United side that had been written off by BBC pundit Alan Hansen, a former Liverpool player, against all odds ended up winning the league and the FA Cup. Led by King Eric, the Fergie Fledglings, as they were known, beat Liverpool 1-0 at Wembley. King Cantona scored the lone goal in the second half to give Ferguson his second FA cup since 1994.
Apply for an Avant loan and get an instant decision.
Ryan Giggs tearing defences apart 1999
A special year in Manchester United history. The Treble year. Arsenal stood between Manchester United and Wembley. The contest which had to go for a replay at Villa Park was settled by one of the best goal ever in the FA Cup.
Newcastle were next in line at Wembley. The game ended 2-0 in favour of United.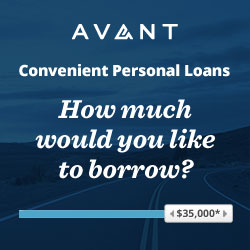 Millwall succumbs to CR7 and Ruud Van Nistelrooy
This was more like a formality. Millwall were 10th in the Championship and Man United had just finished 3rd in the premier league. A superb header from Cristiano Ronaldo and two goals including a penalty from Ruud Van Nistelrooy secured the FA Cup.
Heartbreak at the Millennium Stadium.
I still do not believe we lost this game. United utterly dominated the game such that Arsenal had only one shot on target in 120 minutes.
Paul Scholes had tried his best in the game, controlling the midfield from the start to end. The heartbreak was he couldn't convert his penalty therefore handing the title to Arsenal.
Against Portsmouth in 2008
A straightforward game, so it seemed but Portsmouth had other ideas. Everyone expected Manchester United to easily win the game considering Portsmouth were fighting relegation. United had the lethal strike force of Tevez, Ronaldo and Rooney.
Sulley Ali Muntari scored the lone goal from the spot therefore ending United hopes of winning the treble like in 1999. Rio Ferdinand was the goalkeeper as Muntari took the Penalty.
The great Ivorian scored the lone goal as Chelsea won the final at the Millennium Stadium.